GROUP SURF CLINICS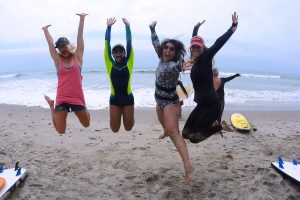 Weekend Surf Clinics:
Join us for a weekend surf trip. Endless Summer Surf Camp is now offering weekend surf getaways. Come spend the weekend surfing and getting coaching with us at our San Onofre Location. Weekend surf clinics start with a morning with a cup of coffee or juice and quick conditions briefing then we will head down for a morning surf session. Surf Coaching will be provided for all levels of surfers. If you need surf equipment we have got you covered. Our Certified Surf Instructors will he on hand to help you reach your surfing goals. Join us for a drop in Surf Lesson($95), or you can join our Video Surf Coaching Clinic($190) and see all your waves on film. Let us break down your waves with our advanced coaching software and help you improve.  Take your waves home with you on a flash drive and watch them on your own.

Weekend Surf Clinics include:
Surf Lessons/Coaching – ISA Certified Surf Instructors
Surf Equipment – wetsuit and surfboards for all levels
Video Review – for those signed up for our Video Coaching Clinics, we will edit and review your waves with you.
*This is a half day program for all levels and ages of surfers. Clinics start at 8am and finish at 12 noon. Video Coaching participants can stay longer to review footage with a coach.
| SESSION/DATES | Video Coaching Clinic | Group Surf Lesson |
| --- | --- | --- |
| 01/ April 15 – 16  | SOLD OUT |  SOLD OUT |
| 02/ April 22 – 23  | SOLD OUT |  SOLD OUT |
| 03/ May  6 – 7  | Open | Open |
| 04/ May 20 – 21  | Open | Open |
*Group rates can be put together. The video coaching program is excellent for those looking to take their surfing to the next level. E-mail for details and group pricing.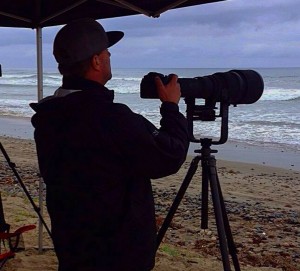 Details:
Video Coaching Clinic: $190 *(suggested for intermediate and advanced surfers, groups rates offered)
Spend the morning with a surf coach in the water, and a video coach on the beach. Your in the water coach will help you with reading the waves, timing the waves, and paddling techniques. The video coach will catch all of your waves on film. This will enable us to break down your surfing technique and body movements so we can point out your strengths and weaknesses to work on. In this day and age all sports use video feedback coaching and we have perfected it. Our advanced coaching software gives us the tools to slow mo your waves and break down your every movement. Leave your Video session with a copy of your waves on a flash drive so you can review it later at home.
Group Surf Lessons: $95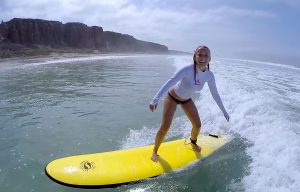 Surf coaching and equipment for Saturday Morning along with lunch snacks and drinks. This is a group lesson and we will be at the beach from 8 am – 12 noon. Use our equipment or bring your own. All group lessons take place at Trail 4 Location.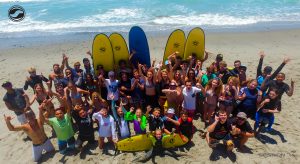 Groups Welcome:

Our surf camp facilities are open year round. We offer a full service campsite with meals, surf equipment, surf lessons, advanced surf coaching, etc. If you have a group interested in using our services please contact us today. College groups, High school groups, Boy or Girl Scout troops, middle school surf teams, etc. We can put together a customized package for you.
Book Now: Contact us today for availability: info@endlesssummersurfcamp.com