COSTA RICA SURF TRIPS
Costa Rica Surf Coaching Camps
Do you want to take your surfing to the next level? Dreaming about warm tropical waters, sea turtles, palm trees swaying, surfing world class waves and an unforgettable adventure?  Come join us at one of our magical locations now in Costa Rica.
Jason Senn, the owner of Endless Summer Surf Camp, has spent the last 20 years with his family surfing and living the "Endless Summer" in what they calls the "Golden Triangle". Splitting their time between California, Costa Rica, and Hawaii each year. Now we want to share these magical places and experiences with others. Beginning with the Pura Vida culture of Costa Rica with us as your guides.
Costa Rica has some of the most consistent user friendly surf in the world. This makes it the perfect location to improve your surf skills. Our coaches specialize in taking surfers to the next level. So if your looking to catch more waves, improve your technique, or just have fun with a like minded group and the proper coaching we have a program for you.
Costa Rica Adult Camp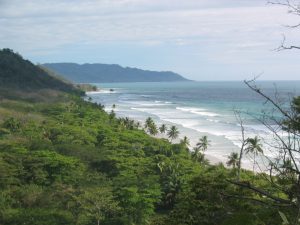 Take a Surf Trip to the land of Pura Vida.

Surf Camp owner, Jason Senn, has travelled extensively throughout the world as both a professional and recreational surfer and he has found Costa Rica to be one of his favorite destinations. The consistent warm water surf, set in amazing tropical jungles, magical beaches along with some of the friendliest people in this world make Costa Rica a must-see location for everyone.  Now he wants to share it with you. Mix in daily surf sessions with Jason and his team of local coaches in the tropical setting of Costa Rica. Stay at our new custom surf house located within walking distance of one of the most beautiful surf spots in Costa Rica. Come alone or bring your own group. Our Tropical Paradise is waiting for you.
Costa Rica Adult Packages –
$2,425
Contact us for group rates
---
Costa Rica Teen Camp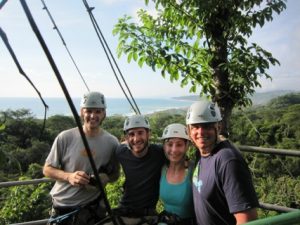 Come learn what the Pura Vida lifestyle is all about. Endless Summer Surf Camp is now offering Surf Trips for small groups of Teens to Costa Rica this coming July. These camps will mix in a surfing cultural experience along with some local community service. Whilst in Costa Rica our days will be filed with Daily surf sessions mixed with some local activities and tours along with giving back to the local community.
Costa Rica Teen Camps
$2,595.00 / LEARN MORE
---