TESTIMONIALS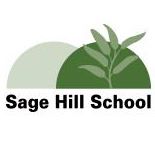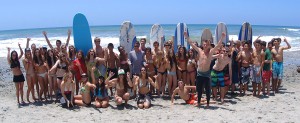 Jason and his staff at Endless Summer have hosted our kids and faculty for the past two years, and we will keep coming back in years to come.  We have had great times, and we have grown as surfers. The Endless Summer instructors are experts in helping beginning and experienced surfers have more fun in the water.
Arlie Parker – Sage Hill High School
---
Hi Jason, I just wanted to send a thank you for taking such good care of my daughter Jessie (Mellish) while at your camp. She had a wonderful time and I'm sure she'll return next year. Many of her friends want to come now too, after seeing the pictures. Thanks to the Internet we found you! Well, take care till next summer…
Val Mellish
---
Our children Jonas und Salome, 15 and 17 years old, visited the surf and turf camp last year. They both said that these were the best holidays of their lives. They had an excellent time.
The camp is organized by Jason Senn. I got to know him when I picked up my children after the camp. Jason is an extremely kind and reliable person. The kids liked him very much.
There are some people working for Jason and taking care for the kids. His staff are all extremely kind as well as very professional.
Our children chose the "surf and turf camp". They spent the morning in the sea on the surf boards and were then transferred to the golf course. The surf and golf lessons were both excellent. The golf course is fantastic, and Randy, the golf teacher, was awarded as one of the best golf teachers of the US. Randy is extremely kind as well.
Most of the kids who attended the camp were Americans. There were also some students from Europe and South America.
Jonas and Salome were picked up at LAX airport. The transfer worked excellent.
The camp itself is situated near the town of San Clemente in a natural reserve. The beach, situated at the bottom of the cliffs, is wonderful, and it is known as one of the best surf spots of California.
Jonas will attend the camp again this summer, this time for three weeks.
I can highly recommend the camp.
Best regards
Matthias Stein – Switzerland
---
Jason, I just wanted to thank you and the gang for a great experience. It was just what I needed. It was good to feel the pain and exhilaration that I used to feel and great to know that I could still accomplish something "at my age". I was also pleased to see how hard Michael tried – sometimes I worry about him being a "wimp" when I see him vegging out around the house. I think the experience made Jon and I realize we need to pay a little more attention to our bodies in our busy urban lives, too. We balanced out our trip with a luxurious weekend in L.A., which was fun in a different way. It was rough going back to work on Monday – I was glad I had the Fourth off to recuperate. I'm on my way to Chicago for a meeting and the American Airlines magazine has an article about the best places to get wet this summer – San Onofre State Beach made it into the article.
Thanks again for the memories and best wishes to you all.
Bob