SURF CAMP ALUMNI
Luca Aza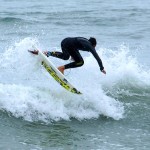 Luca Aza has been coming to surf camp since before he was born. With his father, Manuel Aza, working as one of our top instructors Luca's mom would visit us during the week while pregnant. Luca was destined to be a surfer the day he was born. He caught his first waves at surf camp at a very young age and has been coming back year after year. Luca now resides on the island of Kauai but still spends his summer training with us at Endless Summer Surf Camp working with our Progressive Surf Coaching program. Now at the age of 14 Luca has several major sponsors and competes in the highly competitive divisions of the Hawaiian Surfing Association with much success. This summer Luca will in California training at surf camp and competing in surf contest throughout California.
Alek Rockrise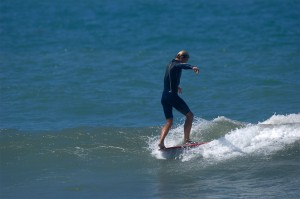 Alek came to surf camp at the age of 14. Hailing from Houston Texas, Alek would travel to camp each summer with his surfing father and twin brother to learn to surf in the beginning, then to hone his surfing skills with us at Endless Summer. Noticing Alek's great personality, and strong work ethic, Camp Director, Jason Senn took him under his wing and trained Alek first as a Junior Counselor at surf camp and then as a surf instructor. When Alek turned 18 Jason offered him a job at surf camp. Alek has been coming to work with us every summer and is one of our most sought after instructors every summer.  Alek is now a member of the University of North Carolina Surf Team and competes in competitions throughout the USA. Come this summer and watch Alek "walk on water' with his longboard then go out and rip the waves apart on his short board. Who knows he might even be your instructor?
Trevor Hall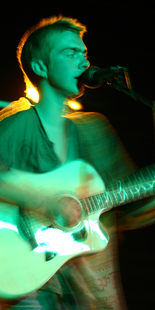 Originally from S. Carolina, two years ago Trevor moved to Idyllwild, CA where he is now finishing up his senior year of high school at the Idyllwild School for the Performing Arts.
Last June Trevor released his debut album LACE UP YOUR SHOES which was produced by John Alagia (Dave Matthews, John Mayer, Jason Mraz) and then hit the road on a summer tour with the legendary reggae band Steel Pulse.
Already compared to Bruce Springsteen and Dave Matthews (Bob Reselman, L.A. Weekly) Trevor's music captures a soulfulness and spirituality rarely found in this day and age.
With a great interest in supporting the arts, Trevor has performed in Guatemala and Las Vegas at benefits for the Rose Education Foundation; in L.A. for the
PSArts Foundation and performed last year on Capital Hill in Washington DC for the Arts Advocacy Council along with Bob Weir and other luminaries fighting to keep the arts in public schools.
He has been touted by every major record company and recently Trevor made the decision to sign with Geffen Records.
Marty Weinstein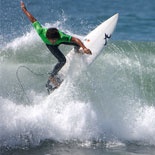 Marty Weinstein came to us at the early age of six to learn how to surf at our surf camp. At first I told his mom I thought he was too young but she convinced me to take him under my wing. I was wrong, marty was a natural and felt comfortable in any size waves. Marty dominated the amateur circuit winning several contest. Marty was ranked #1 in the Boys division of the National Scholastic Surfing Association and was voted most improved surfer for the year by the NSSA.
Marty went on to become a member of the prestigious United States National Surfing Team and then instead of pursuing a career as a professional surfer, Marty chose to go to college. At University of California San Diego, Marty was captain of the Surf Team and went on to win the schools first National Title as a Surfer at the Collegiate State Championships. Marty was recognized as Athlete of the Year at UCSD. He is now attending Dental School in San Fransicso and surfing as much as he can. Marty was recently featured in an article on Surline.com.