SURF INSTRUCTION
Surf Instruction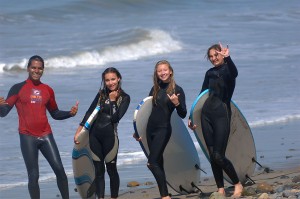 Whether you have never surfed before or if you just want to improve your skills, we have the coaching that will enable you to reach your goals. Our instructors will work with you in small groups which provides students with more individual attention and a safer environment in which to learn surfing.
Beginner Surfers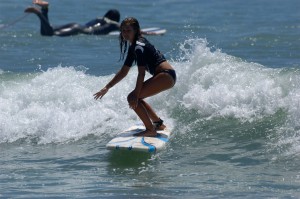 For beginner Surfers instruction starts at our base camp watching an instructional surf video followed by a group demonstration on the beach. Then we will break into small groups with your instructor for the week and they will review the basic instruction on the beach then take you out in the water for your surfing experience. As the week progresses our goals with the beginner surfers is build your confidence in the ocean/surf while helping you move to the next level. We specialize in working with First Time Surfers.
Topics Covered Thru The Week

Paddling the Board
Catching Waves
Standing Up on the Board
Wave Selection
The Basics of Surfing

Surf Etiquette
Ocean Awareness
Surf Safety
Turning Techniques
Intermediate Surfers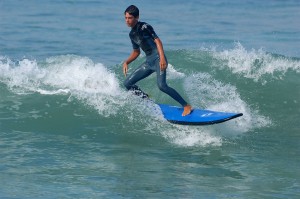 At the start of each session we make an assessment of your surfing skills and group students accordingly. Our goal is to improve your already existing skills and help intermediate surfers take it to the next level. Thru the use of our Video Feedback Coaching (VFC) system we will assist you improve your skills.
Topics Covered With Intermediate Surfers Include

Wave Selection
Paddling Techniques
Using Wave to Develop Speed
Beach Selection

Duck Diving Techniques
Ocean Awareness
Surf Etiquette
Advanced Turning Techniques
Advanced Surfers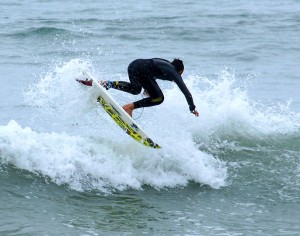 Progressive Surf Coaching emphasizes advancing your current surfing skills. Our coaches are all former Professional Surfers with years of competitive surfing experience. Surfers skills will be evaluated the first day of camp in a morning free surf. They will be asked about their surfing goals then begin working to achieve those goals thru the week. Depending on conditions and if you signed up for our Elite Surf Package students will be taken to surf various local breaks including the world class points of Trestles. To take your surfing to the next level our coaches will work with you in the water, on the beach, and with the use of Video Feedback Coaching (VFC).
Our Progressive Surf Coaching is available during all our summer's surf camp sessions.
Topics Covered Thru The Week

Paddling Techniques
Generating Speed on Waves
Advanced Turning Techniques
Contest Strategy
Wave selection

Surf Etiquette
Ocean Awareness
Being a Good Ambassadors of the Sport
Working With Surf Photographers/Videographers