ELITE SURF PACKAGE
Progressive Surf Coaching Elite Surf Package was developed for the High Level Intermediate and Advanced Surfers* who wish to take their surfing to another level. This package will consist of Guided Surf Sessions, Video Analysis, and Surf Skate Coaching. Elite Surf Package is limited to 5 participants a session (minimum of 2) and all participants must already be signed up for one of our Day or Overnight Surf Packages.
Guided Surf Sessions: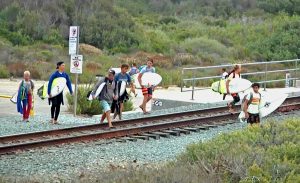 Surf Coaches will lead you to a variety of the areas best waves. Work on positioning yourself in the lineup, learn to read different line ups and waves, and work on your manuveres. We will surf our main break daily and take guided surf trips during the week to the best available waves according the forecast. Our goal is to maximize your wave count so we can focus on improving your surfing technique.

Video Analysis:
Our Video coach will capture your waves for us to later analyze in a post surf group session. This enables us to break down your positioning on the wave and your body movements. Video Analysis is one of the most effective tools to use in surf coaching. Seeing your waves on film allows you to visualize and understand what your coaches are telling you in the water and on land.
Surf Skate Sessions: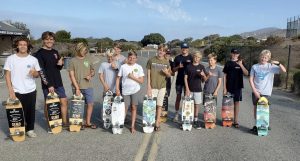 Perfect your surfing mechanics with use of our Carver Skateboards we will partake in Surf Skate Coaching(SSC). SSC allows us to work on proper body movements and skills required for surfing in a fun environment. Surf Skate is a great way to work on generating speed, turning, carving, and improving balance. All while creating muscle memory that will translate to improved surfing.
Elite Surf Package Cost: +$195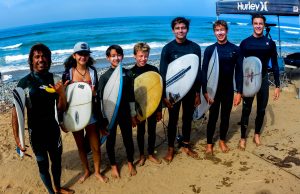 Elite Surf is a small cost of $195 added onto an existing Day or Overnight surf camp package. This includes transportation to and from activities (skate facilities, other area surf breaks etc.) and also includes video analysis and review sessions along with outside of surf camp activities. Demo Surfboards from …Lost Surfboards can be arranged.
*Only High level Intermediate and Advanced Surfers can participate in the Elite Surf Program. High Level Intermediate and Advanced Surfers have their own equipment, can catch their own waves and hold their own in a busy lineup. Are able to negotiate the surf zone, paddling out on their own in all sized surf, duck dive, catch their own waves, turn right and left and do basic if not advanced maneuvers on the waves.