COSTA RICA TEEN SURF CAMPS
Costa Rica Teen Surf Coaching Camp
Surf Camp owner, Jason Senn, has travelled extensively throughout the world as both a professional and recreational surfer and he has found Costa Rica to be one of his favorite destinations. The consistent warm water surf, set in amazing tropical jungles, magical beaches along with some of the friendliest people in this world make Costa Rica a must-see location for everyone. As a teenager Jason took his first international trip to Brazil, taking part in a Surf Cultural Exchange program ,which was a life changing experience. This trip opened his eyes to many cultural and educational experiences and now he wants to share a Surf Cultural Exchange with you.
Endless Summer Surf Camp is now offering Surf Coaching Trips for small groups of Teens to Costa Rica in April & July. These camps will mix in a surfing cultural experience along with some local community service. Whilst in Costa Rica our days will be filed with Daily surf coaching sessions mixed with some local activities and tours along with giving back to the local community. This program is for experienced surfers looking for a surf to take their surfing to the next level.
Accommodations
Our new customized Surf House is located a stones throw from Playa Hermosa, one of the most beautiful beaches in Costa Rica. Casa Nalu consist of a main house, and a casita, surrounding a large pool and rancho. Houses are equipped with full kitchens, private bathrooms, AC, WiFi, Telephone, TV, and all your needs for the week. Jason,  your Surf Camp host,  and his staff will be present 24 hour supervising campers ensuring all needs are met and fun is being had.
The Surf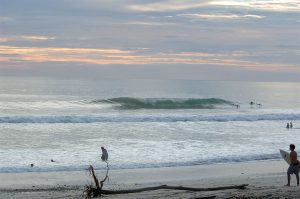 The Mal Pais/Santa Teresa area is located on the tip of the Nicoya Pennisula and offers amazing surf for all levels of surfers. There are a variety of beach breaks, point breaks and reefs to choose from to surf. Depending on the swell forecast and the group's ability we will find the best waves for you. Most surf sessions will take place within walking distance from our surf house at Playa Hermosa because this amazing wave has something for everyone.
Surf Guide/Instruction
No matter what your surf level is we will have the appropriate coaching for you. Jason Senn will be the lead coach along with his trusted crew of local surf instructors, including some local pro surfers. Our Coaches will ensure you make your surf dreams come true while staying with us. If you are looking to take your surfing to the next level our coaches will help you reach your goals. This camp will specialize in working with Intermediate and Advanced surfers using our Progressive Surf Coaching techniques. With a surf coach in the water and a video coach on the beach working with you the  All Surf Coaches are First Aid/CPR Certified.
Package Includes
Accommodations at our Surf House
All Meals
Local Airport Transfers*
Daily Guided Surf Trips to waves of your ability level
Waterfall Tour
Conversational Spanish lessons
Local cooking lesson
Community Service Hours**
Surf Contest Participation/Viewing (if one is taking place during your stay)
Other Activities that can be arranged: (extra fee involved)
Zip Line Tour
SUP River Tour
Whale Watching
Horseback Tour
Zip Line Tour
Daily Yoga Classes
*International Airfare not included in price
**Obtain up to 10 hours of community service credit working with the locals
Details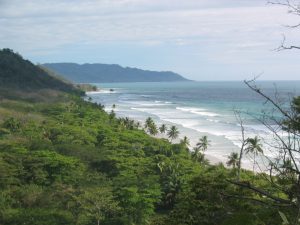 Costa Rica Surf Camps for teens will be full supervised and chaperoned once you arrive with us. You will also have the option to fly down as a chaperoned group from Los Angeles Airport to Costa Rica or you can just meet us in San Jose, Costa Rica. This surf trip is set up to be a cultural surf experience, combining surfing with local tours and community service. For Community service we will be working with the local community participating in beach clean ups, visiting the local schools, and assisting sea turtles hatching.  If you have your own equipment we suggest bringing it along (especially Elite Surfers). If not we will try to accommodate you. These trips are limited to small groups of 4-8 participants. Space is limited. All participants must have valid passport and purchase travel insurance. All rooms have safes to lock valuables in. Participants are responsible for their own possessions. Get ready for an adventure of a lifetime….
| 2023 Costa Rica Teen Spring/Summer Dates  | Availability | Price |
| --- | --- | --- |
| 01/ March 27 – April 2   | Tentative | $2595 (Elite Only) |
| 02/July 09 – 16   | Tentative | $2595 (Elite Only) |
| 03) July 16 -23 | Tentative | $2595 (Elite Only) |
| 04) July 23  – 30 | Tentative | $2595 (Elite Only) |
*  Our summer camps are tentative for now. Costa Rica is open to tourism with everyone required to purchase travelers insurance upon entry and you will need a Covid test to re enter the USA.  Camps are for ages 14 – 19. Airfare not included. We need a minimum of 4 surfers for a session to run. If minimum number of campers is not met 14 days prior to surf camp start date, camp will be cancelled and you will receive a full refund. Endless Summer is not responsible for any inconvenience, or the cost of travel if camp is cancelled due to not meeting minimum requirement. Contact us for more information or to book a camp.
Surf Camp Information (FAQ's)
Upon arrival meet up with our surf camp representative at the airport and get ready for your adventure. We will begin our Costa Rica journey driving to catch the ferry over to the Nicoya Peninnsula. Upon arrival you will settle into your accommodations and we will discuss the surf forecast and our schedule for the week. Our first morning will start with a light breakfast followed by a surf session in front of the house with our local instructors. We will return to the house for a big typical Costa Rican breakfast followed by your first conversational Spanish lesson. This will enable you to practice your Spanish all week long with the local community as you come in contact with the locals in the water, and when we perform community service. Each day will be capped off with a hearty meal after an amazing Costa Rican Sunset
After our morning surf session we will head out on an adventure for the day. It could be a scenic drive to an untouched beach, a waterfall tour, horseback ride, or we might choose to fly thru the jungle on a zipline tour. We will mix in community service each day. Day 7 will be the last day for our weeklong participants and they will pack up and get ready for their journey back home. For participants staying for 10 and 14 days we will continue living the pure vida lifestyle looking for surf and adventures.  
Yes, you are welcome to bring your own equipment if you have it in fact we recommend it, especially for those Intermediate/Advanced campers. For those who need equipment we do provide beginner surfboards. We have a quiver of longboards and fun boards, if ride a short board and wish to rent one locally we can try to find one for you. We do have a very small selection of short boards on hand. But best to bring your own.
How many campers will there be?
We are only offering this unique Cultural Surf Camp experience to a select group of male and female campers. So if you are interested sign up as soon as possible. We will cater to personalized groups of 4 – 8 surfers. This enables us to offer you a unique Cultural Costa Rican Experience mixing in surfing with tours of the local area mingling with the amazing "Tico's" or Costa Rican's and their amazing local cultural attractions.
We will be staying Jason's Surf House. Nalu(Surf) Estates consist of a large main 3 bedroom house, and a Casita(small house) with a loft surrounding a pool. All bedrooms will be shared (boys and girls separate), Houses have AC, Fans, Full kitchens, Private bathrooms, WiFi and TV. The Surf House is within walking distance to the beach.
What are the ages are of your campers?
This Surf Camp is geared for older teenagers on Spring/Summer Break. The age range for Costa Rica will be 15-19 years of age. This camp is geared for older teens looking for an Cultural International Surf Experience. If you have a group of friends interested get in touch.
What is the typical daily amount of time spent surfing?
This depends upon the group and their stamina as well as ability level. We will surf every morning until our arms give out and we get tired. Then depending on the group and our schedule we will have an afternoon or sunset surf again.
What kind of supervision is there?
Camp Owner Jason Senn will be your host and ambassador of Pura Vida for the week. He along with the Endless Summer Surf Camp local crew will be coordinating the Costa Rica Surf Camps to make your trip a memorable experience. Campers will be fully supervised 24 hours a day while they are with us. Jason has been living off and on in Costa Rica for the past 20 years. He and his crew have vast knowledge of the local culture and area.
What airport is best to fly into, and do you provide a shuttle service?
The best airport to fly into is Juan Santa Maria International Airport in San Jose (SJO) airport. We do have a curbside shuttle service which will meet you or your son/daughter in baggage claim. Airport Transfers are included in the price of camp for appropriate arrival and departure times. We will travel as a group from San Jose to Malpais taking the land route. Approximately 5 hours travel time. If the group wishes to fly down via the local domestic airline we can arrange this for an extra fee. Please contact us prior to booking any flights to ensure appropriate arrival/departure times. 
What type of food is available, whats included?
All your meals are included in our surf camp package. We will try to meet all your dietary needs. A typical day will include a quick continental breakfast prior to our surf session. Followed by and after surf hearty breakfast, brunch or lunch depending on how long we surfed. Local typical breakfast consist of eggs, gallo pinto(rice and beans) fresh fruit, tortillas and bread.  Dinners will be mixed between cooking at the main house and eating out at local eatery's. NO surfer will go hungry. Snacks are not included so bring some extra spending money to pick up some local snacks at the store.
Surf camps start on Monday July 9th, when and what time do I need to be there?
Surf camp sessions begin on Monday July 9th with everyone arriving in Costa Rica. The group leaving from Los Angeles International Airport will be taking a red eye flight on Delta Airlines leaving at Midnight July 9th (checking in on the 8th of July). Surf Campers not traveling with the group should schedule arrivals into San Jose, Costa Rica on Monday morning. Departures from Costa Rica should be scheduled for afternoons or evenings of departure day to ensure appropriate travel time to airport from our Surf House.
Boardshorts
Rashgaurd (wetsuit top if you get cold easy)
Sunblock
Toiletries
Beach towel
Surfboard (if you have your own)
Sandals
Old Shoes for Hiking (Muddy and wet tracks)
Camera (You will want to capture as much of the beautiful island as you can)
If you bring a GoPro please have floaty accessories
Spending money for outside activities, souvenirs, etc.
What is there to do after we are done surfing? What is there to do at night?
After a long day of surfing we might head back to our surf house to relax, hydrate and eat some snacks. Or we might take in lunch at a local eatery and pick an local adventure for the day. This could be a scenic trip down to the local fishing village to grab a fresh fish for lunch. Or we take in a tour of a local water fall and swimming hole to cool off . What you will get with is is a taste of Pura Vida. We want you to be exposed to as much of the local culture as possible, eating at local eateries, conversing with the locals, visiting local stores off the beaten path, forcing you to practice the conversational  Spanish that we plan to teach you every evening.
Pura Vida
Endless summer surf camp's crew has been fluctuating between Pura Vida and Aloha lifestyles for over two decades now. There is a reason we resinate towards this culture.  The rhythm of life in Costa Rica is a steady tone of happiness and health. The Nicoya Peninnsula has some of the healthiest longest living people in the world. We attribute this to the pace(rhythm) of life there. For us the rhythm of life in Costa Rica evolves around the sunrise, and early surf, an healthy meal, fun interaction with the locals, followed by a sunset surf. Every day Pura Vida…