Surf Movies & the Legend of Bruce Brown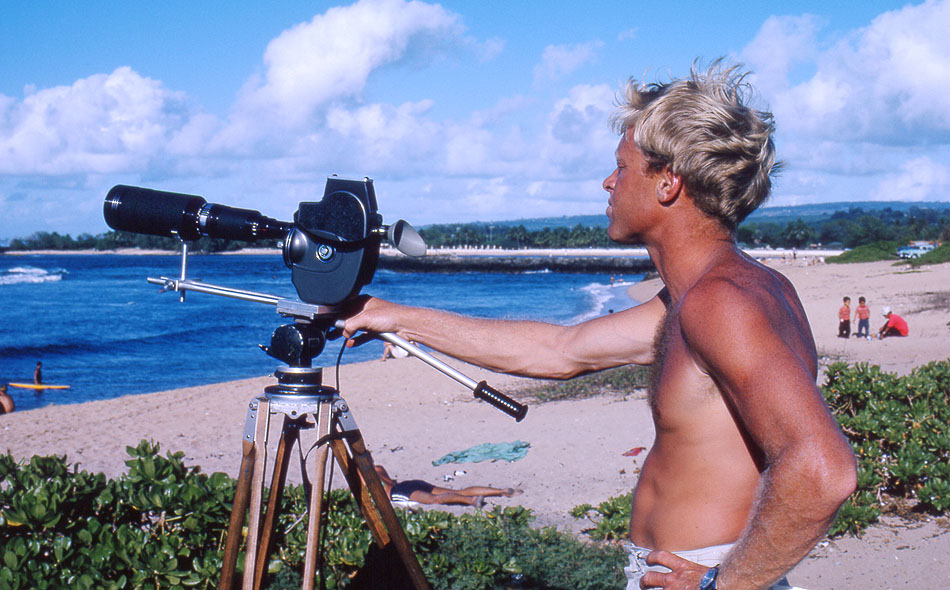 In the early 60's surfing was starting to become popular in Hollywood films about the sport and lifestyle.  Movies like Gidget, a Hollywood film about a young southern California girl who discovers surfing and love (in that order) during one transitive summer was one of the first to debut in the new surf genre for movies. The movie was such a success that it spawned a TV show also named Gidget starring the young Sally Field who played the role of the young surfer. Shortly after Gidget came the Beach Party movies with Frankie Avalon and Annette Funicello as the lead couple in the films. The surf genre movie continued on in the 60's with a handful of other films including:
1959 – Gidget
1960 – Where the Boys Are
1961 – Blue Hawaii, Gidget Goes Hawaiian
1963 – Beach Party
1964 – Bikini Beach, For Those Who Think Young, The Horror of Party Beach, Muscle Beach Party, Pajama Party, Ride the Wild Surf, Surf Party
1965 – Beach Ball, Beach Blanket Bingo, The Beach Girls and the Monster, Girl Happy, The Girls on the Beach, How to Stuff a Wild Bikini, One Way Wahine, Ski Party,A Swingin' Summer , Wild on the Beach, Winter A-Go-Go
1966 – The Ghost in the Invisible Bikini, Out of Sight, Wild Wild Winter
1967 – Catalina Caper, Don't Make Waves, It's a Bikini World
1968 – The Sweet Ride
Like Hollywood does with so many of the films it makes, they brought notoriety to the sport but not without exploiting it. Many of these  films converted the stereotype of surfer from being a select few hardcore athletes, to portraying them as a goofy bunch of salty haired dopey dudes.
Along Came Bruce Brown
In 1964, a surfer and filmmaker named Bruce Brown decided to change this stereotype that Hollywood was trying so hard to capitalize on when he followed two surfers around the world in search of a perfect wave. On a budget of only $50,000 and armed with a 16mm camera, Brown captured the essence, the adventure, and the art of surfing in the renowned film The Endless Summer.
Bruce Brown captured the essence of surfing and other hardcore sports like motocross while pioneering what would later be known as the surf film industry.
Brown started surfing at age 11 in Long Beach and launched his illustrious film career in 1958 with Slippery When Wet, and followed with several more movies including Surf Crazy (1959) and Waterlogged (1962), but his defining moment came when Endless Summer showcased surfing to the masses. Thirty years later he would film Endless Summer II with son Dana, showcasing a young Pat O'Connell and Robert "Wingnut" Weaver. Brown's motorcycle documentary, On Any Sunday, received an Academy Award nomination.
For more on Bruce Brown check out Bruce Brown Flims