Posted on September 12, 2013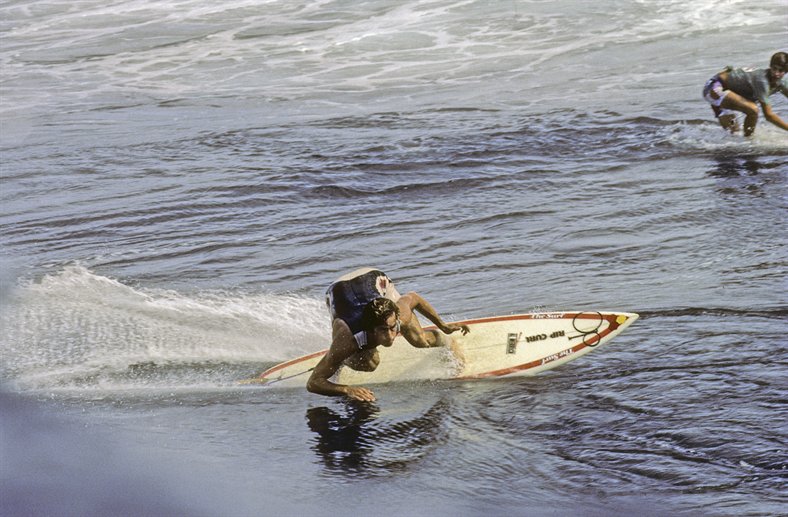 In the 70's and early 80's Australia ruled the world of competitive surfing. America's last surfing hero was Rolf Aurness, the 1970 world champion, who seamed to fall off of the face the earth when he dropped out of competitive surfing altogether. Aussie legends like Michael Peterson, PT, Rabbit, Cheyne and MR ruled the sport while Americans quietly watched from the sideline. That is until 1982 when Thomas Roland Curren the unassuming introvert from Santa Barbara, California appeared on the stage and single-handedly forced Australia into the back seat.
Tom Curren quickly became one of the most famous surfers in the world, a title that he would hold for nearly two decades. Born on July 3, 1964 to mother Jeanine and father Pat Curren (legendary big wave rider and surf board shaper) Tom began surfing almost as soon as he could walk. By the time Tom became a teenager his depth of wave knowledge and how to ride them was next to legendary. In the perfectly shaped point breaks around Curren's home in Santa Barbara, Tom developed a smooth competitive style that would forever change the world of surfing.
An early 80's California surf film, Off the Wall 2 was the first to show Curren ripping apart his native Rincon and Sandspit, quickly setting him up to tackle the big leagues. As a two-time West Coast, United States amateur champion, Tom didn't have the need to outsmart his competitors because he could simply just out surf them. In 1983 Tom entered the pro ranks even though he was still just a gangly teenager. Continue Reading